Getting Your Bearings and How They Work
Views:238 Author:rightbearing Publish Time: 2019-05-22 Origin:Site
A bearing is a mechanical device that is known by different names depending on the region in which we are. This device is mainly used to reduce the friction between some axis and the transmission elements that connect to it. Either in an industrial machine, a car, a toy, etc. It is worth mentioning that reducing friction between these two elements also reduces wear.
How does a bearing work?
The operation of this device is quite simple, since it incorporates two rings of different sizes and some rolling elements inside such as small balls, rollers, cones, spheres or needles. By applying these elements within the two rings the rings are able to slide easily as the balls generates a considerable reduction in friction.
Let's start by looking at the ball bearings
The ball bearings come in different forms thus;
They have a broad field of application. They are of simple design and not removable, suitable for high speeds of operation, and also require little maintenance.
Spherical ball bearings
They have two rows of balls with a common spherical raceway in the outer race of the bearing. This last characteristic makes the bearing self-aligning, allowing angular deviations of the axis with respect to the support. Indicated for applications in which misalignment or deformation of the shaft can occur.
Angular contact ball bearings
They have the raceways of their inner and outer rings displaced with respect to the axis of the bearing. They are particularly useful for supporting combined loads.
The

Roller bearings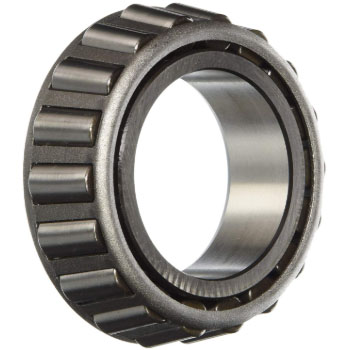 They have the same function as deep groove ball bearings, that is, they absorb purely radial loads. However, its load capacity is much higher. They are removable and there is a wide variety of types, most of them from a single row of rollers with a cage.
They are characterized by having thin and long rolls in relation to their diameter, which is why they are called needles. They have great load capacity and are especially useful in assemblies where a limited radial space is available.


The spherical roller bearings comprise of two rows of rollers with the outer ring having a common spherical raceway. Each of the raceways of the inner ring is inclined at an angle to the axis of the bearing. They are self-aligning, can support radial loads and axial loads, and have a large load capacity.
They have the rollers arranged between the conical raceways of the inner and outer rings. The design of these bearings makes them especially suitable to support combined loads. The contact angle determines its axial load capacity, when the angle increases, the axial load capacity of the bearing also increase.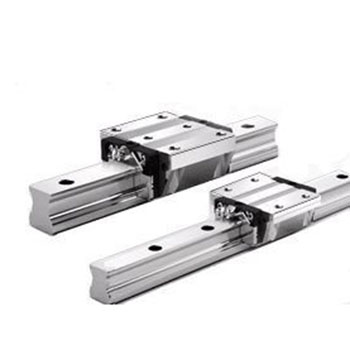 Linear ball bearings and friction bushes can be opened or closed. The open execution has an open segment in the form of an angle and is suitable for supported axes. With several series and in combination with the corresponding supports, linear guides can be arranged without play or preloaded.