How Ball and Roller Bearings Work?
Views:241 Author:rightbearing Publish Time: 2019-04-11 Origin:Site
To understand how the ball and tapered roller bearing work, we'd be looking at some of the various forms, their designs, and their functions.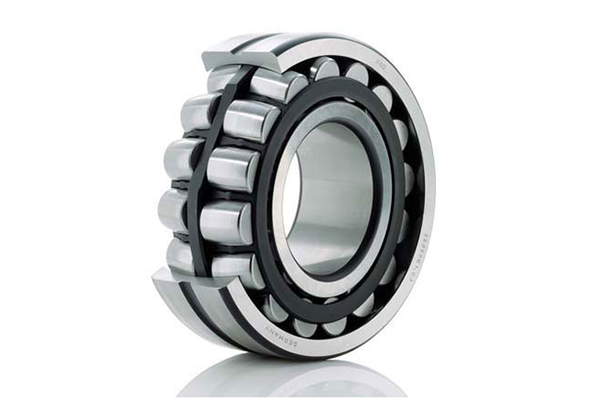 Let's get started!
ROLLER BEARINGS
Roller bearings are bearings in which the two elements that move relative to one another, called inner ring and outer ring, are separated by rotating elements.
Spherical roller bearings
Spherical roller bearings have a spherical raceway on the outer ring, so they are self-aligning. They can withstand high radial and axial forces. As standard, the outer ring has a circular groove with three holes for lubrication.
We also have the Spherical roller bearings for axial loads. The structure of the spherical roller bearings for axial loads is similar to that of the spherical roller bearings for radial loads, but they use only one row of rolling elements. Due to the spherical shape of the raceways, they can withstand large axial loads and correct misalignments.
Needle roller bearings
It also serves to support axial loads. Its dimensions make it especially suitable for applications where space is limited. It also serves to support axial loads. Its dimensions make it especially suitable for applications where space is limited.
Cylindrical roller bearings
There are different versions of the cylindrical roller bearings, specifically, as a purely radial bearing and as a bearing for combined loads. Its main fields of application are, among others, gears, centrifuges, eccentric presses, roller bearings for pairs of wheels and vibrators.
There are also cylindrical roller bearings with 2 or more row as standard. They are manufactured for machine tools, supports with strict rigidity and precision requirements, laminators and printing machines.
There are Cylindrical roller bearings without cage which consist of the solid inner ring and outer ring and cylindrical rollers. A large number of rolling elements means that these bearings can withstand very high radial loads. However, they cannot be used at speeds as high as cage roller bearings.
Tapered roller bearings
Tapered roller bearings are removable radial bearings. The inner ring with the roller ring and the outer ring can be mounted separately. Since tapered roller bearings only support axial forces in one direction, it is necessary to place a second bearing equally symmetrically disposed of.
How about the ball bearings? Let's take a general look at the design and how it works.
BALL BEARINGS
Ball bearings are a subcategory of bearings. In front of the sliding bearings, which use lubrication, in the ball bearings are rotating elements placed between an inner ring and an outer ring which reduce the frictional resistance. The rings hold shafts and shafts and, depending on the type, support radial, and axial forces while allowing the rotation of the shaft or the component connected to the shaft (for example, a wheel). Main friction occurs between the three main components (inner ring, outer ring, and rolling elements). As the rolling elements roll on the hardened steel surface of the inner and outer rings, which is perfectly lubricated, in these bearings the friction of rolling is relatively low.
The various forms of the ball bearings include;
Deep groove ball bearing, Angular contact ball bearings, Spherical ball bearings, four-point bearings, etc.
It's up to you to make your choice from a reliable manufacturing company.